Everything we do we do for you.

To help you feel better, sleep better, dance better! 🙂

We are here for you and look forward to speaking with you.
Here Together Farm
2105 VT Route 128
Westford, VT 05494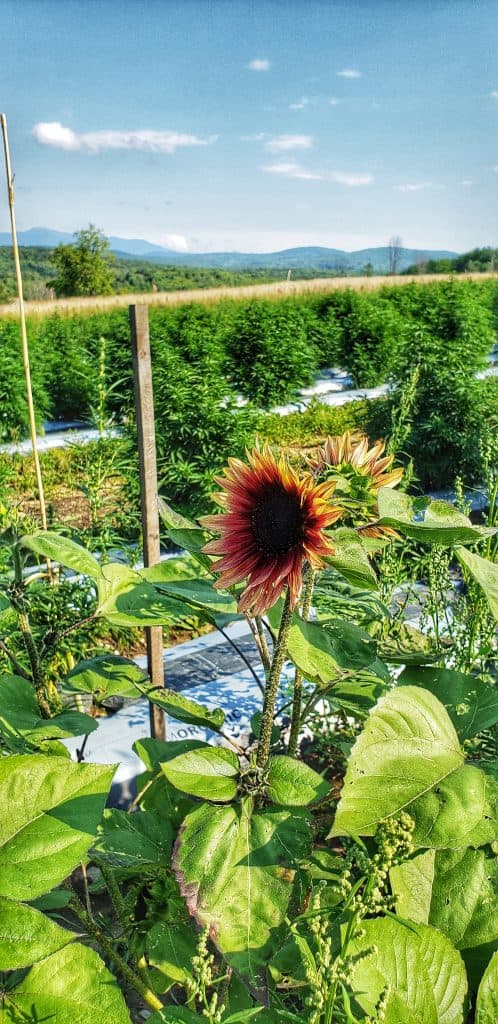 Frequently Asked Questions:
CBD stands for cannabidiol. It is the second most prevalent of the active cannabinoids "ingredients" of cannabis. While CBD is an essential component of medical marijuana, it can also be derived directly from the hemp plant, which is in layman's terms is a cousin of the marijuana plant. While CBD is a single cannabinoid (one of hundreds), on its own it does not cause a "high." According this report from the World Health Organization, "In humans, CBD exhibits no effects indicative of any abuse or dependence potential…. To date, there is no evidence of public health-related problems associated with the use of pure CBD."
Yes CBD oil is federally legal in the USA when derived from legally grown cannabis hemp plant, which by law must contain less than 0.3% THC. The 2018 Federal Farm Bill removed hemp from the national Controlled Substances List as a Schedule 1 drug. All of our products are 3rd party lab-tested to assure that they contain less than 0.3% THC. 

Even the TSA recently announced it would allow people to fly with hemp products, including CBD produced within the regulations defined by the new law. "However, we're still waiting for the USDA to create the final rules regarding the legality of hemp products, which means CBD isn't yet legal in every state," says Cristina Buccola, an attorney who specializes in the cannabis industry. "While we wait for federal-level guidance, you should check your own state's laws. That said, any kind of enforcement we're seeing as it relates to CBD has been targeted toward the manufacturers and distributors — not the customers."
Does CBD Cause Side Effects?
It's possible you will notice drowsiness, dry mouth, and lightheadedness when taking CBD. The FDA  advises against using CBD if you are pregnant or breastfeeding. The FDA also notes that CBD may interact negatively with pharmaceutical medications, so if you take medication it's important you speak with your doctor before trying CBD.
Join Our Newsletter for Exclusive Deals
and News From The Farm